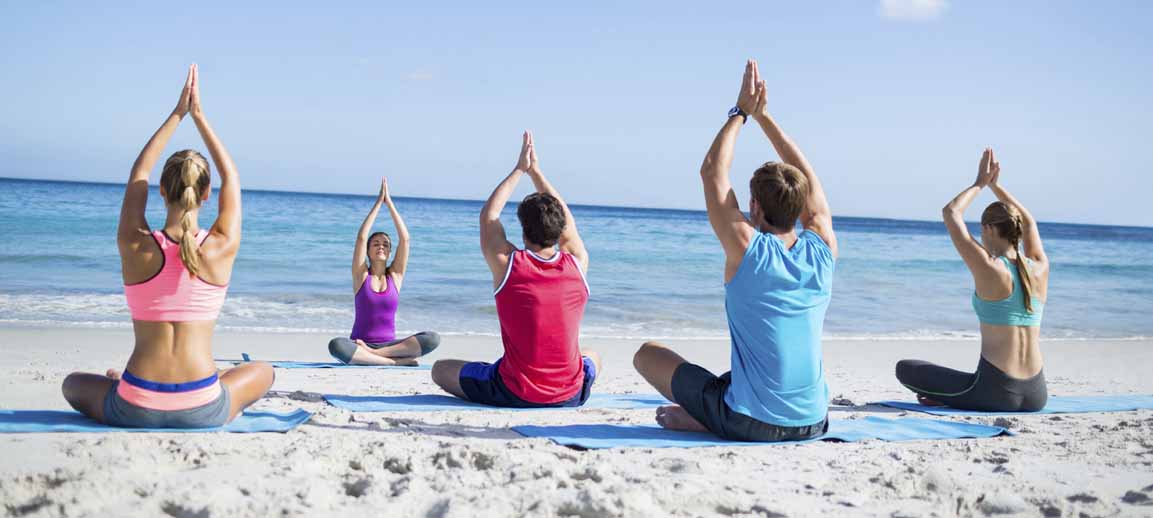 Sunrise Yoga on the Beach at 29th Street
Start your day with Yoga on the beach! Enjoy a 7 am yoga session designed for all levels and taught by Kathleen DiNatale, an experienced and patient instructor. The classes are in partnershiop with Stand Up Paddleboarding Gulf Coast Texas and enjoy Sunrise Paddleboard immediately following the Yoga class at 8am for a $10. additional fee. The class is held at 29th Beach and you can register online with Yoga Haven; make sure to bring your mat or towel. These beach classes at 29th are held from mid-March through October (weather permitting) or you can attend any class at Yoga Haven (2507 Market St., The Strand in downtown Galveston).
Enjoy Yoga During Your Galveston Stay
Located at 2507 Market St., The Yoga Haven is situated in the heart of historic downtown Galveston, in the epicenter of what locals call The Wellness District.
They are conveniently located just  two blocks east of The Strand; and four blocks south of the cruise terminal at Galveston Bay. Close by is Galveston Seawall, hanging on the sandy beaches of the Gulf of Mexico. There is free two-hour on-street parking in front of and across the street from the studio.